The Innovation and Technology Conference for Information Professionals
14 October 2013

WORKSHOPS

hilton london olympia

15-16 October 2013

CONFERENCE AND SPONSOR SHOWCASE

olympia conference centre, london uk
Smart Solutions to Real Challenges
What kind of librarian are you?
2017-10-04 05:58:44
Exploring the new library and the new librarian
Celebrating the super-powered library and information professional is what this year's ILI is all about, and a whole track is dedicated to exploring some of the strategies, structures, teams, skills, services and collaborations librarians around the world are using to ensure they stay at the cutting edge.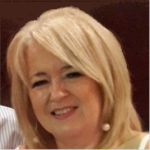 Echoing Kate Torney, our keynote speaker, Woman of Inspiration 2017 award winner and President of CILIP Scotland, Liz McGettigan (left), agrees that it's time to be loud and proud: 

"The librarian of the future thinks connections not collections! They love making a difference; they are proud and passionate about their work. Top tip: to hell with modesty, have a big loud voice and promote and sell what you do widely."
More tips for developing the 21st century library and information professional from Liz:
Engage and captivate your audience in new ways - engage in compelling ways to deliver the experience they demand, at a time and in a format that suits them.
Empower your team to unleash its potential - never underestimate the power of an engaged workforce.
Disrupt, disrupt, disrupt! our industry and stake your claim in new marketplaces - don't fear disruption – embrace it.
Liz talks about the fusion library at ILI this month. Also exploring the theme of THE NEW LIBRARY, THE NEW LIBRARIAN at this month's ILI: Phil Bradley on apps for library teams, Terence Huwe on the rise of the data librarian, plus the experiences of libraries that open 24/7/365.
Case studies in this track include: Universities at Medway, UK, the Scottish Library & Information Council, Diputació de Barcelona, Spain, Stockholm Public Library, de Montfort, UK, Allerød Libraries, Denmark, McMaster University, Canada.
Stay connected
Diamond Sponsor
Platinum Sponsors
Gold Sponsors
Silver Sponsor
SLA Reception Sponsor
Association Sponsor
Learning Partner
Supported by
Media Partners